YOUR REQUIREMENTS - OUR STANDARDS:
IMPRESSIVE PRECISION TOOL
SOLUTIONS FROM CARBIDE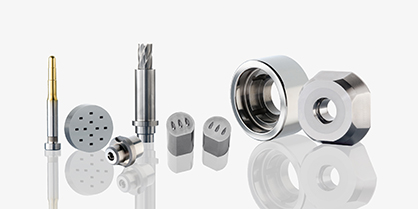 TOOL SOLUTIONS
As experienced experts in the field of blanking and forming tools we offer high-precision solutions from solid carbide and steel at µ tolerances.
FIND OUT MORE HERE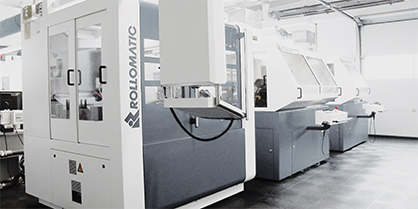 MANUFACTURING PROCESSES
The multitude of our technologies is based on years of experience that enable the μ-precise solution for your particular application.
FIND OUT MORE HERE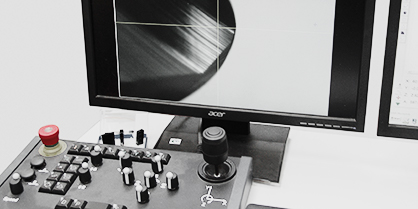 QUALITY
For above average quality the components are accurately manufactured and measured on different machines down to 1 μ.
FIND OUT MORE HERE
HIGH PRECISION TOOLS MADE TO MEASURE
OUR STANDARD IS UNIQUE
Stamping, shaping or machining tools are used in virtually all industrial sectors. Whether in the electronics industry, automotive, medical sector or the pharmaceuticals or foodstuff industry, the machines are in operation 24/7. This means that high service life, reliability and tool quality are essential. Each downtime entails high costs. This is why high process reliability is a must for robust and high-performance products.

MULTIFACETED
Whether conventional or automatic – our select machine park is used to implement the individual tool solutions using efficient technologies.

PRECISE
Irrespective of the number of units, manufacture focuses on the lowest possible tolerances and ongoing quality control following the individual work stages.

INDIVIDUAL
Our aim is to find the optimum solution for your special application at the lowest tolerances as well as implement demanding manufacturing tasks in superb quality.